BC Malbec - Market Positioning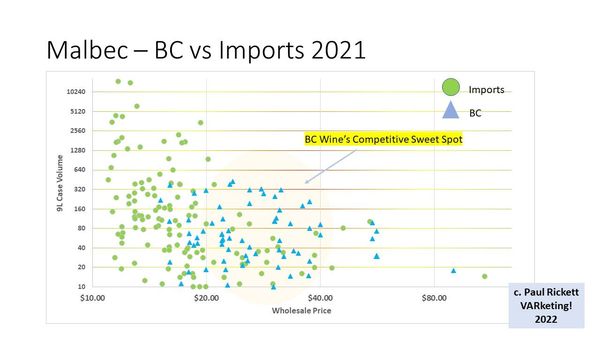 BC Malbec wine did well this week at the National Wine Awards of Canada, especially as one of my favourite BC Malbec's took home a Gold award, so it was time to look at how BC stacks up against import Malbec sales in BC in 2021 >$11 wholesale.

According to BCWGC 2019 Grape Acreage Report, Malbec is BC's 7th ranking red grape by acreage with 122 acres or 2% of total red grape plantings. Most production is used for blending but I was surprised at the amount sold as a single variety wine, especially compared to the total volume of imports - as it turns out, BC has an 8% market share.

I was equally surprised at how strongly BC Malbec shows against imports in the Sweet Spot I have highlighted. Note that both axes in the chart use logarithmic scales. so while BC wine hovers in the low volume end of the spectrum, those two top left hand green dots represent volumes in the order of 14,000 cases. That said, within the $20-$40 wholesale range BC Malbec outsells imports by a ratio of 2:1 and has a comparable Vivino score reputation.
BC Malbec is premium priced compared to everyday imports but it's definitely worth checking out.
#BCwine2021: Malbec Data Card shows volume and price history plus other data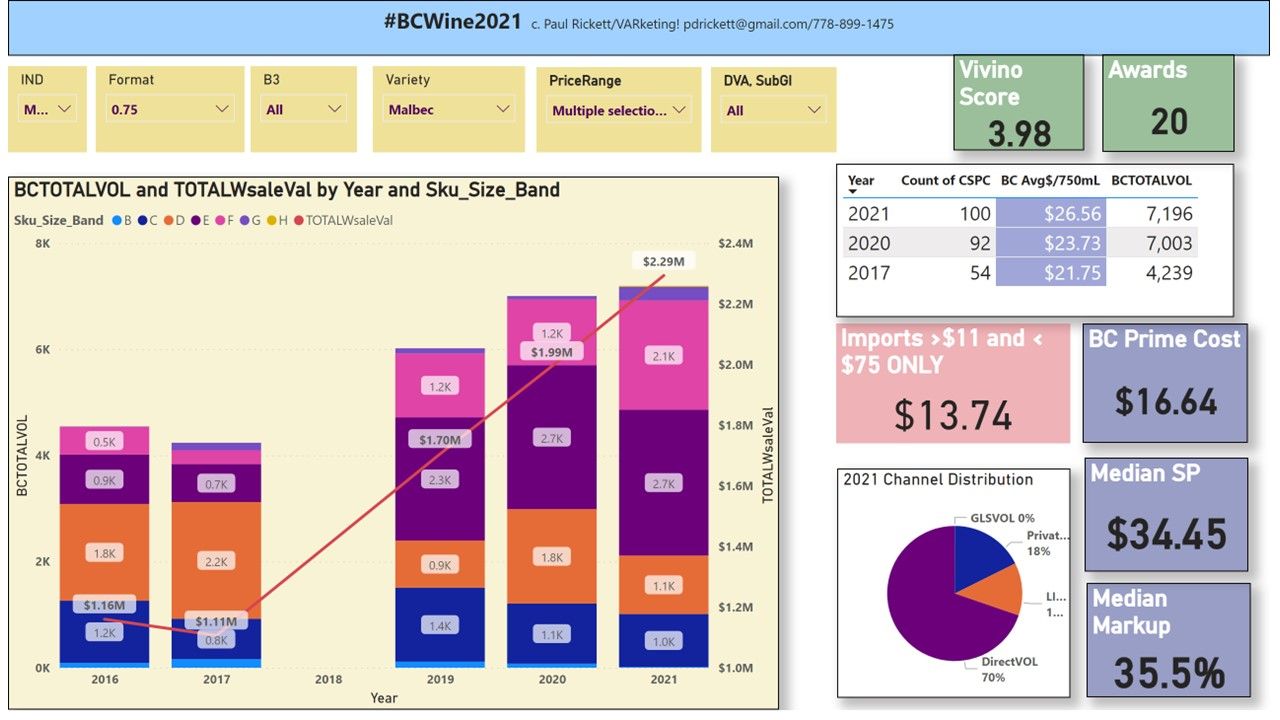 The overwhelming majority of Malbec sold in BC comes from Argentina. To put BC in perspective, we have 122 acres planted but Argentina has 114,000 acres! In Malbec alone, Argentina has 10x BC's total grape acreage.