#BCWine2022 Release Module 1 now shipping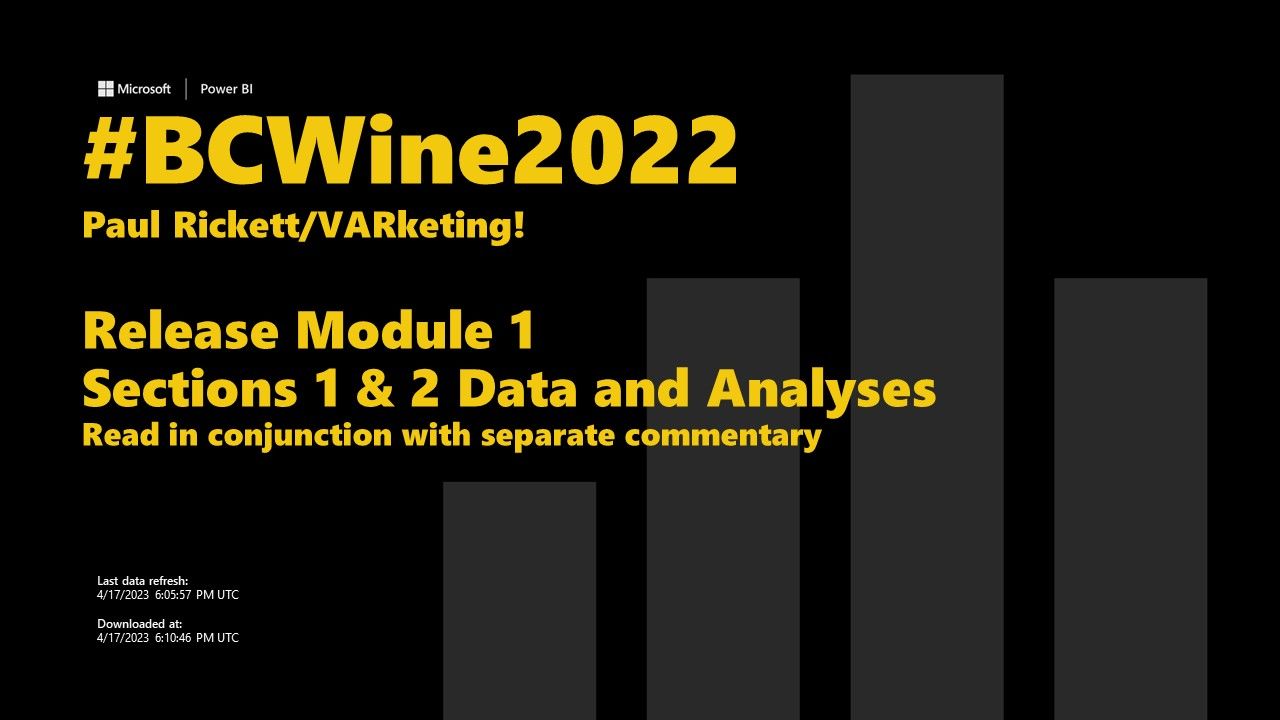 Very pleased to announce that Sections 1 & 2 covering the Market Overview  and Variety Analysis are released to subscribers today (April 17 2023). These are the first of 8 Sections to be released. Sections 3-8 will be released over the coming weeks.
A general background, scope and definitions of #BCWine2022 can be downloaded in the link below. For those who subscribed to #BCWine2020, this year's edition is considerably expanded with lots of new analysis and features.
For qualified stand-alone wineries, subscription to #BCWine2022 is $449 per winery.
2nd and subsequent winery in a common ownership Group +$100 per winery. The price includes all 8 Sections. Qualified non-BC winery subscribers $750.
For more information or to order please email Paul Rickett at [email protected]