Artisan Distiller Conference, Vancouver 25 October 2022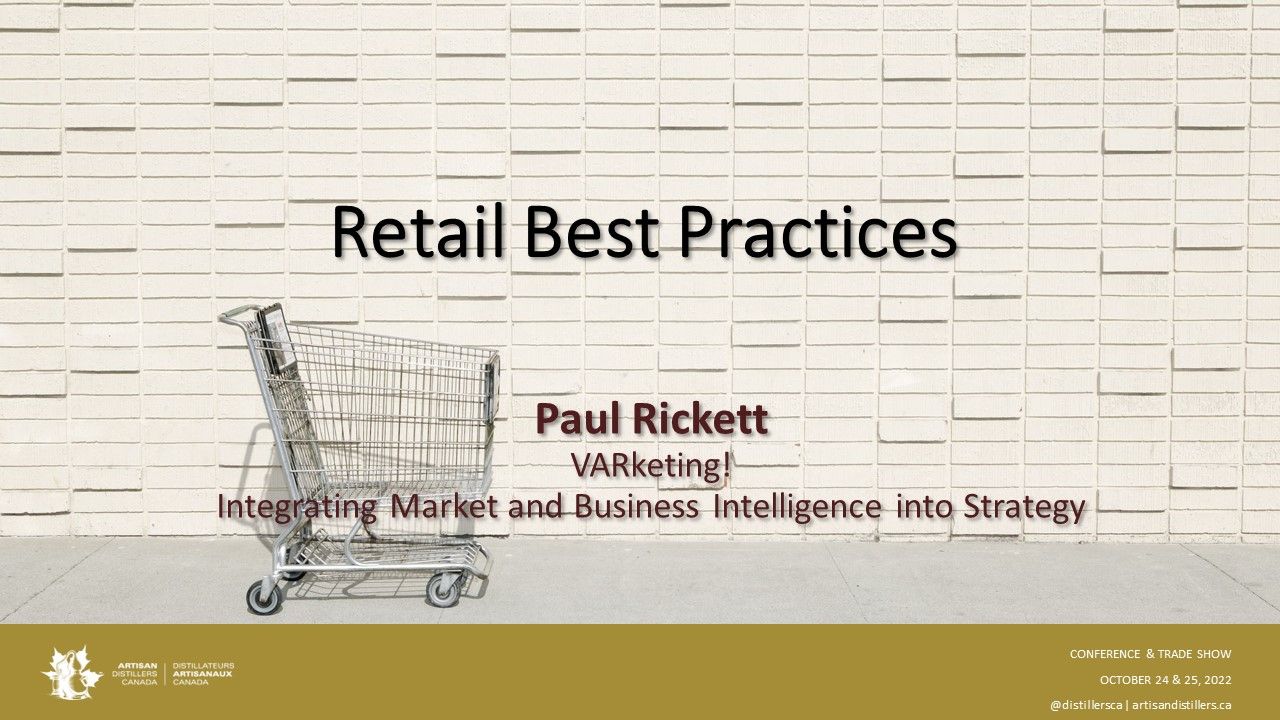 I was asked to lead a seminar on Retail Best Practices at the inaugural conference. The format was for me to present first and then for a panel discussion. The three panelists represented an agent/distributor, large non-Government retailer and a very successful BC-based distiller.
Our seminar was the last event of the two day, first-time conference so with no track record we didn't know the level of interest to expect. As it happens we had not only a full-house but also a very engaged audience of artisan distillers.
Congratulations to Alex Hamer, Charlene Rooke and their volunteer team as the whole conference seemed to go very well.
You can download the PowerPoint presentation from the link below. I have added some commentary slides to add background on the topics for readers who were not there.
While the seminar was targeted at distillers, if you are a winery, brewery, cidery or otherwise engaged in the alcohol beverage business, the second half of the presentation is generally applicable to any producer.
I'll be speaking at Fortify in Penticton at the evening event on November 14 with a data-driven look at the BC wine industry's strengths, weaknesses and opportunities. Look forward to seeing you there.